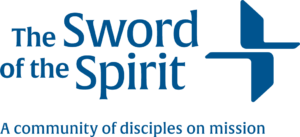 The Sword of the Spirit
International Assembly
May 2023
Notice of Meeting
A meeting will be held of the Assembly of the Sword of the Spirit Friday 26 May (9.00am) to Monday 29 May (8.00pm) 2023 in Santo Domingo, Dominican Republic.
Registration
You must register online here: https://forms.gle/3TTeuWksLMT4pMU57
Outline Agenda
Elections for President, IEC, Vice-President, Moderators
Review of the IEC
New IEC Action Plan
Initiations Courses review and approval
Amendments to Bylaws
Amendment to Child Protection Framework
Various reports
Documents
Documents for the main agenda items will be uploaded to the SOS website in due course here. Some have already been uploaded, others are being added.
According to the Bylaws, proposed amendments to any documents must be sent to the International Executive Secretary at least 2 months in advance (by 26 March) to allow for adequate preparation of the discussion.
Further information
Each member of the Assembly is responsible to represent and take concern for the whole Sword of the Spirit and not just his local community or region. Members of the Assembly should be free to agree to a measure if they judge it to be for the good of the Lord's work or of the international community as a whole, even if it is not advantageous to their region or local community. They should be free to have their opinions shaped by the deliberations of the Assembly even when they know that their approach is not supported by their electors. They should, however, endeavor to be aware of the views of the coordinators from their community on the matters before the Assembly, so that they can see that such views are adequately considered in the deliberations.

(Sword of the Spirit Constitution 3.18)
The International Assembly is a solemn convocation from the Lord and a call to meet with the Lord, not simply a call to a business meeting. It should be a spiritual meeting where we hear from the Lord and receive fresh vision from him to guide our service.
Participating in the International Assembly is not the same as participating in a local Council of Coordinators:
There isn't time for all to speak or discuss at length;
The discussions have to be prepared in advance and facilitated strongly due to our size/languages/cultural differences;
Decisions are taken over a longer timeframe with prescribed steps (e.g. consultations, regional discussions, multiple reviews). Things move slowly by necessity.
Members of the International Assembly are representing the whole Sword of the Spirit internationally, they are not simply representing their local community or regional concerns in a parochial way. And Assembly members need to take a concern for all the agenda items as International leaders of the SOS, not just those that interest them personally.
Pray for the Assembly and seek the Lord; ask your community to do the same.
Read the materials in advance, as soon as you receive them (or they are mounted on the website) and get your input to the right people in advance of the meeting (to the person presenting the item if you know who that is, or to your Regional President or an IEC member).
Come prepared to participate as an International Leader of the Sword of the Spirit
When: We begin on Friday 26 May at 9.00am; so we ask people to arrive on Thursday 25 May. The Assembly itself will meet for 4 days, from Friday to Monday. There will also be events in the evenings. We finish on Monday in the evening. We ask people to plan their return travel for Tuesday 30 May.
Where: We will meet in Hotel Catalonia in Santo Domingo, and stay in the same place. The hotel is about 45 minutes from Santo Domingo International Airport (SDQ) (official name Las Américas-JFPG), the main airport serving Santo Domingo in the Dominican Republic.
Who: The members of the Assembly are the senior coordinators of full member communities, the regional coordinators and regional missionary coordinators, and special appointees. Senior coordinators who cannot attend may nominate alternates, who need to be approved by the President of SOS (SOS Constitution 3.11Ae). Senior coordinators of underway-formed (underway-B) communities are invited by the President to attend as observers.
Cost: The registration fee has been fixed at $830 for those in a shared bedroom, plus an extra $250 for those who choose a single bedroom.
Refunds: If you need to cancel your registration before the event, we will try to refund your registration fee, if the hotel will give us a refund. But you may need to pay the full fee, or part of it, if you have to cancel. We advise you to take out travel insurance that will refund you in case you have to cancel.
Payment: This will be handled by region (as in past IA's and ICM's): each region will collect all fees for/from within the region, and send a single payment to the finance team in Santo Domingo. We will bill the regions once we have a complete list of who is coming.
Accommodation: We will be staying in the Hotel Catalonia in Santo Domingo. Some accommodation will be in twin rooms (two beds and two people per room), though single rooms are available for an additional charge of $250. All rooms have en-suite bathrooms.
Arrival: You should arrive on Thursday 25 May, and fly to Santo Domingo International Airport (SDQ), the main airport serving the country. We will arrange ground transportation from Santo Domingo International Airport to the hotel where we will be staying.
Departure: The SOS Assembly will finish on Monday 29 May at 8.00pm, and you are free to leave then. We expect most people to leave on Tuesday 30 May. If you wish to stay longer to take some vacation, you are welcome to do so, though of course you will have to arrange your own accommodation for the longer stay. We will arrange ground transportation from the hotel to Santo Domingo International Airport.
Airport: The nearest airport is Santo Domingo International Airport, code SDQ. We will arrange ground transportation from Santo Domingo International Airport. If you fly to another airport you will need to arrange your own ground transportation.
Family Members: We regret that we cannot host or provide accommodation for wives or other family members who may be travelling with you. Of course you are free to arrange hotel accommodation for them if you wish.
Registration: You must register online here: https://forms.gle/3TTeuWksLMT4pMU57
Visas: If you need an invitation letter to get your visa, please write to contact@swordofthespirit.net with your information so that we can email an invitation letter to you.
Dominican Republic electronic entry and exit form: All passengers entering or departing the Dominican Republic on commercial flights must complete the free electronic entry and exit form at: https://eticket.migracion.gob.do