On the 2nd May 2021, the Lamb of God Centre in Christchurch, New Zealand was officially opened and celebrated with a prayer meeting of the community branch there, joined by the National Leadership and some guests. The journey started in April 2013 when the Centre was temporarily vacated for a couple of months to allow some repairs to be made. However, the damage was much more substantial, with the repair cost so large that a new build was the best way forward.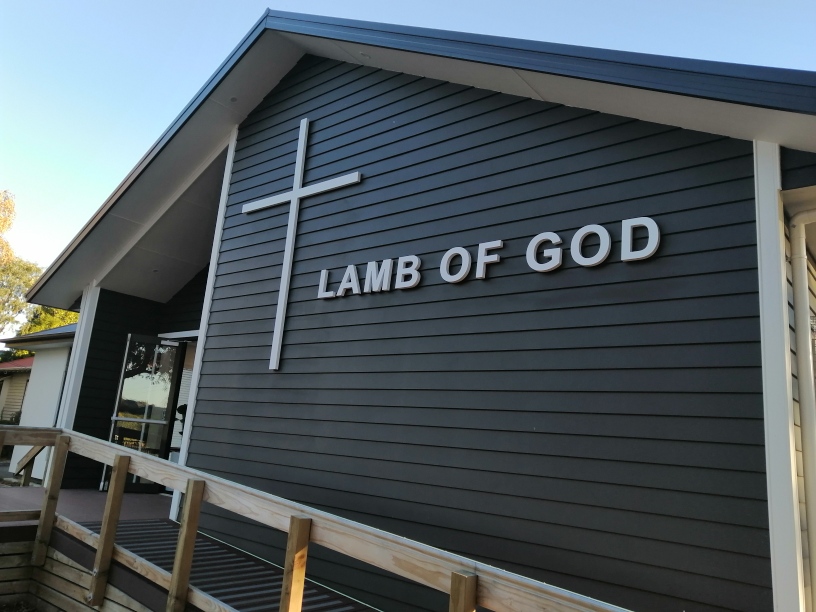 Obtaining agreement around the design and layout took some time as Building Regulations in the city changed during this period. In November 2016, we entered into a contract for demolition and build of a centre. In November 2020, the Centre received the Code of Compliance Certification, allowing for the public use of the building.
I want to thank the Catholic Diocese of Christchurch, Legacy Community Church (formerly Burwood Christian Centre), Cornerstone Building Limited, SR Sound, Kiri Penfold, and all those who helped us build or support us during this period. My sensing is that the building will be a blessing to further the Lord's Kingdom and be a place of unity.
This year we have welcomed two groups to use the Centre; Catch the Fire Church – Christchurch and the Catholic Cathedral Parish of Christchurch.
Catch the Fire Church is part of the Catch the Fire global churches with its origins in the Toronto Vineyard Church. The Lamb of God received many blessings through the Vineyard Church when John Wimber visited New Zealand in the 1980s and 90s.
Several members of the branch belong to the Catholic Cathedral parish. The parish is currently running a very well attended Alpha programme which is being held at our Centre. Again another activity very much in keeping with the nature of the community.
We look forward to the Centre being used by the branch and other parts of God's church to further His kingdom.
---
Mark Challies is the Senior Coordinator of the Lamb of God Community in New Zealand. Taken from the Lamb Of God Chronicle June 2021. Used with permission.
Photos courtesy of the Lamb of God Community. ©2021