Dear brothers and sisters;
It is now the 9th of September and we have not yet received our visas to be able to travel to Brazil to carry on our mission of the Proyecto Baluarte Brasil (Brazil Bulwark Project). Nevertheless, that doesn't mean our mission has not yet begun and we want to update you of what has been going on over the last few weeks.
Our sister Marjorie Martins de Castro Silva arrived to Costa Rica. She comes from Grupo Kairós in Brazil and will be serving and being formed in Costa Rica for a year. She is currently staying the Regidor household.
The top photo is a photograph of her welcome lunch with Marjorie (second to the left), with the Regidor family and Paulinho Machado and Nery Rodriguez from the Servants of the Word, who picked her up at the airport.
In other news, the people from Grupo Kairos are preparing the house where we will live as missionaries in this project. We show you some photographs and videos of their work cleaning and organizing. We are feeling their warm welcome.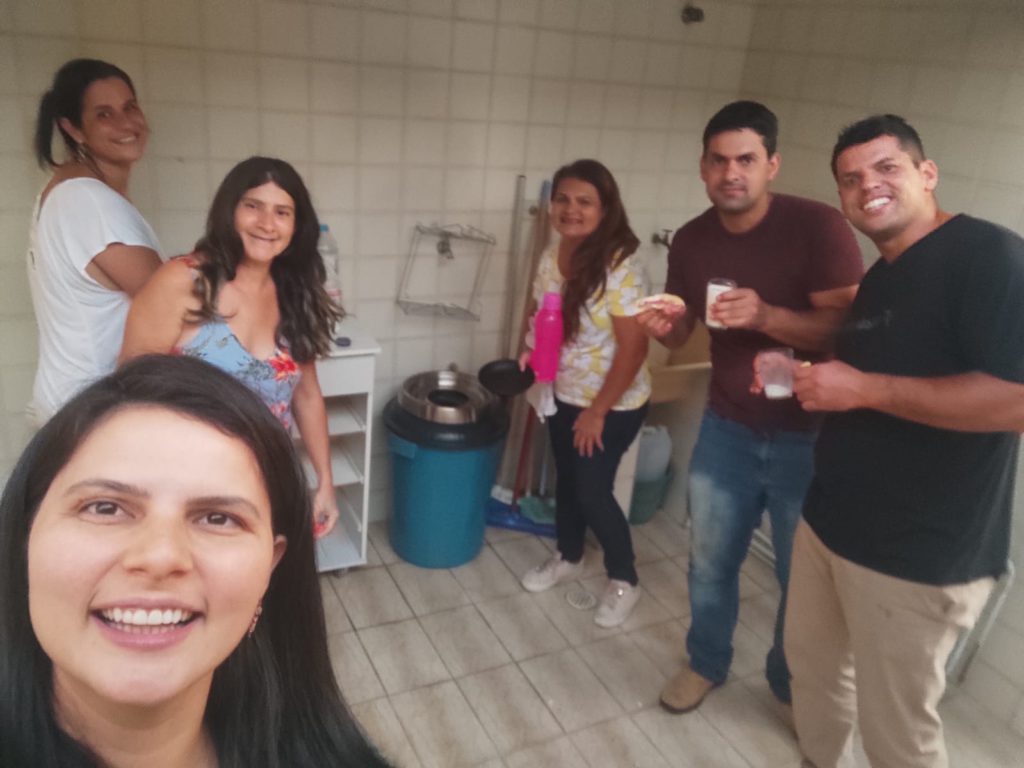 We have also joined our brothers and sisters for some online meetings and translated some courses for their leadership team.
Finally, we would like to request your prayers for us. May the Lord open the gates so that we may receive our visa and go on this missionary journey which will be a source of great blessing both for us and our brothers and sisters in Brazil.
In Christ our Lord!
Eugenio y Silene
Proyecto Baluarte Brasil Missionaries