Testimony of the Pequeña Israel Community, Granada, Nicaragua
Our roots as a community
The Pequeña Israel Community in Granada, Nicaragua springs up from a personal call of the Lord in 1986, when in a Fellowship Retreat the Lord gives a word to Fermin Iglesias that says: "The plant is mine". Without understanding what this call meant, a journey was started that the Lord would later call La Pequeña Israel (the little Israel).
Fermin Iglesias' family and Lorenzo Larios' family, helped by Fr. Antonio Mateos, gathered to pray and the Lord reveals the second foundational prophecy: "you will provide shelter to many". In the further quest for what the Lord wanted, they begin a relationship with some members of La Ciudad de Dios (Bayardo Reyes, Chino Mejia and Carlos Mantica) and they begin organizing retreats Granada, Nicaragua.
This is how the plant began to grow, a plant that still belongs to the Lord and that has become shelter for many until present times.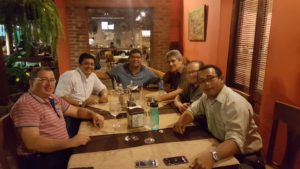 Recent important occasions
In 2016, we celebrated our 30th anniversary of being a plant set by the Lord to provide shelter to many in his Little Israel. In the midst of this celebration, we received a special present from our local Diocesan Bishop who gave us the Church's approval as a private association of the faithful. This brought tears, laughter and an unquenchable praise.
In November, 2017, our community received a visitation from various regional leaders of the Sword of the Spirit and a few days ago we received the good news that the Pequeña Israel Community has been approved in the Sword of the Spirit as an Underway A Community (a community in formation).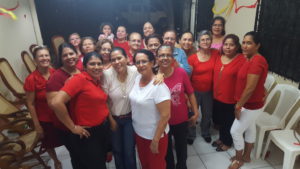 Some current facts about Pequeña Israel
The Pequeña Israel Community, which currently has some 200 members (including children), is joyful to have grown not only in their number but also spiritually. This can be shown by the perseverance in our marriages, the power of prayer, a growth in our devotion, the perseverance in the intercession ministry, missionary activity and territorial expansion.
We have programs for children, young people and married couples, a music ministry, an intercession ministry and we also host movements for young people and for married couples.
Ever since the Lord called us many years ago and up to this day we can affirm with confidence that Pequeña Israel is the Lord's!