On September 25th we had the joy of gathering over 900 women's leaders from across the regions of the Sword of the Spirit for a 2 hour meeting of worship and encouragement.
As an international women's committee, we had been aware of the challenge for all of us of serving the Lord and those around us in a prolonged time of pandemic, but also of the resource and opportunity of online platforms at this time when we haven't been able to physically gather in international settings.
The theme of our time together was the words of Jesus "Take heart, it is I: do not be afraid"(Matthew 14: 27) and we experienced the joy of the Lord's presence among us at every point and not least in the joy of seeing the faces of so many sisters from all over the world.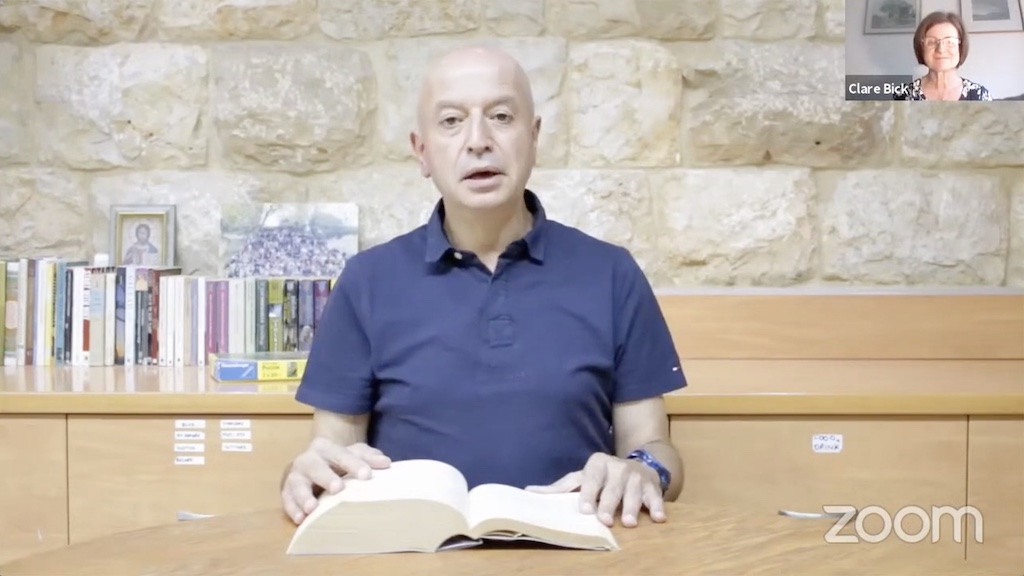 The meeting started with an encouraging word from Jean Barbara to us all and an inspirational opening to our worship from Rosemary Thornton. Our worship was beautifully led by Marce and sisters from Costa Rica.
We then had an excellent teaching from Maha Fahd (Europe and Middle East region) that encouraged us to respond to the Lord's call at this time and the grace that He is offering us at every moment.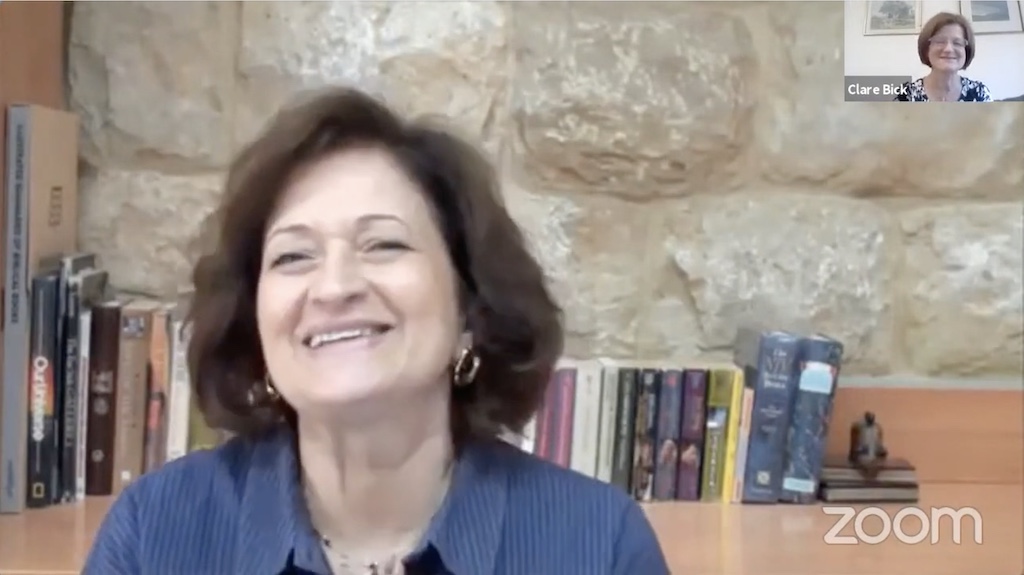 This was followed by 3 beautiful sharings from Sailah Morales from the Asian region, Nicole Snyder from the North American region and Yolanda Mendez from the Ibero-American region that each gave testimony to God's grace and healing power at times of personal difficulty in this last year.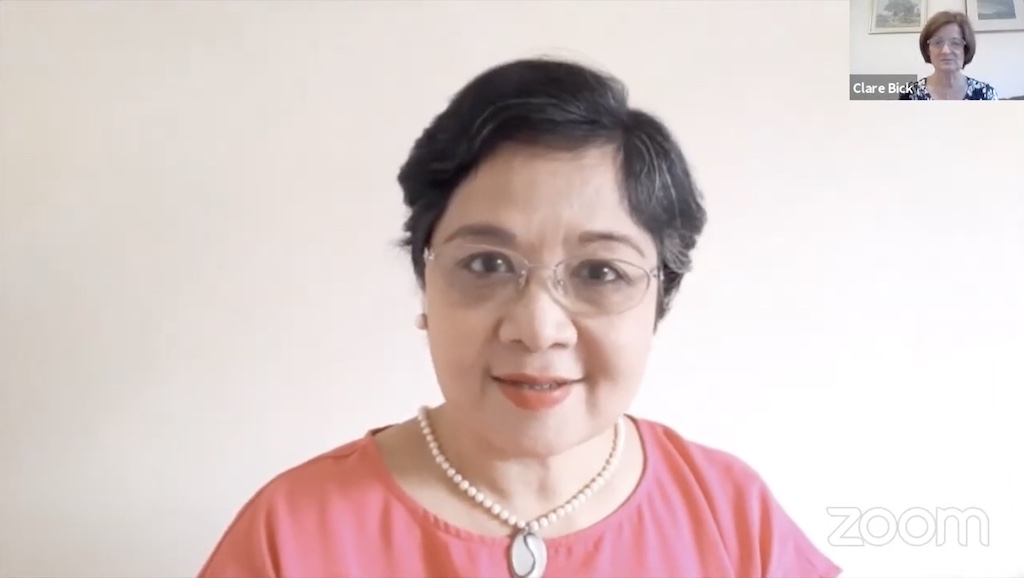 Towards the end of the meeting we had an opportunity to meet in small groups for sharing, though there were some technology challenges with zoom that affected the Spanish groups in particular (though undaunted, many of our Spanish sisters stayed on for a couple of hours at the end of the meeting sharing of God's grace throughout the pandemic , which was wonderful)
There was a wealth of prophetic words in both Spanish and English that came before and during the meeting and Landa Juan did a wonderful job of bringing some of them to us before we finished.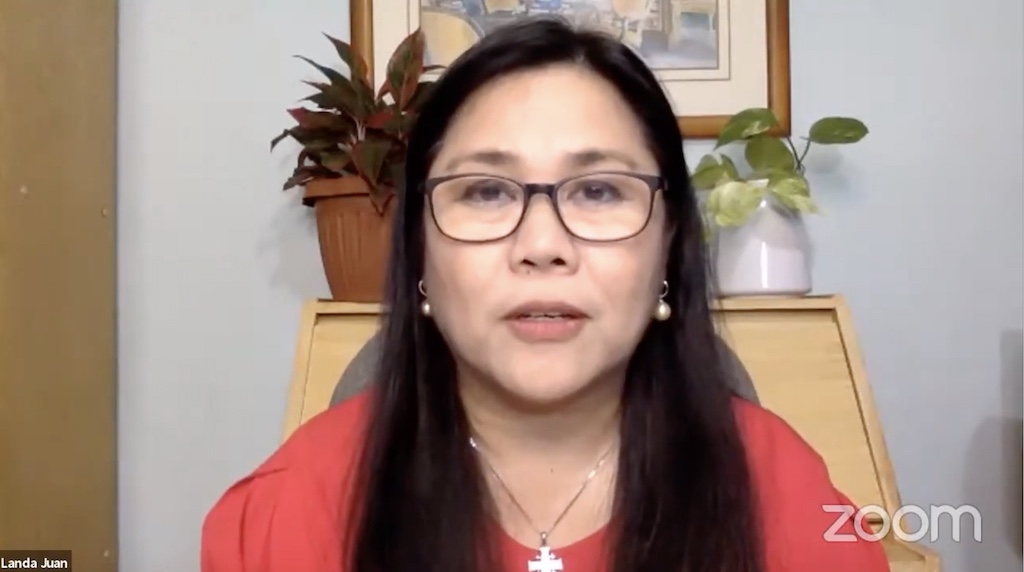 Special thanks to all who helped this meeting happen and especially to Juan Carlos Aragon (Ibero American region) who hosted the technology of the meeting and guided us so well as we prepared for it.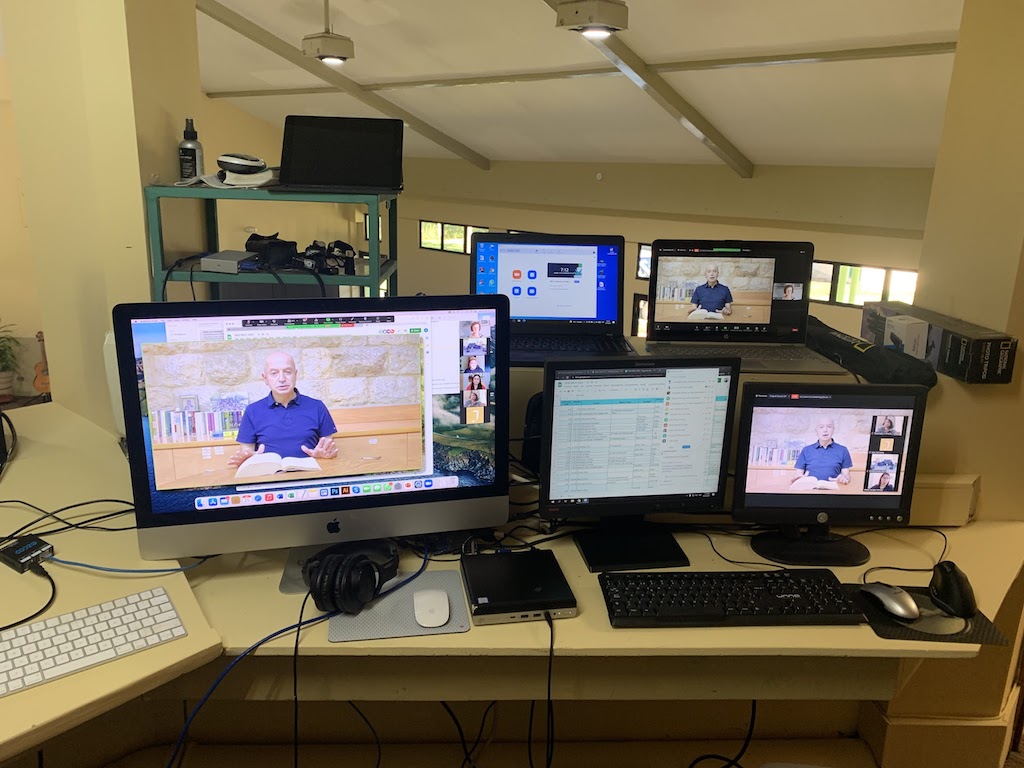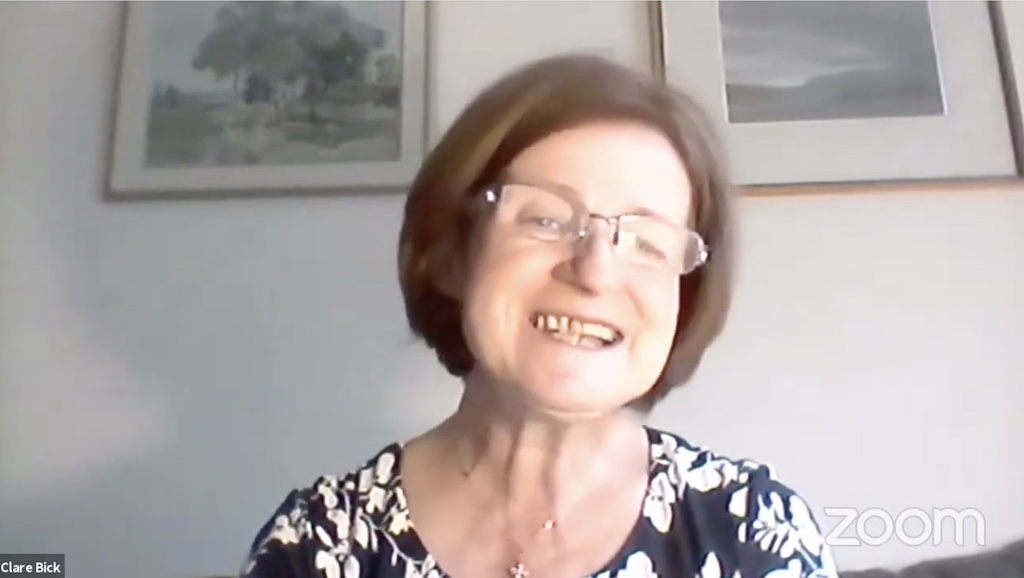 With great thanks to God and to all who participated,
Clare Bick, on behalf of Ana Carranza, Landa Juan and Rosemary Thornton (International Women's Co-ordinating Committee)
Find yourself in the group photo here: