A small student group grows into a community for Christ
— An interview with Ming Ocampo, the community's senior coordinator
Where is your community located?
Most of our members live in Angeles City, in the province of Pampanga, about 90 kilometers north of Manila. Angeles City is considered a commercial hub in the island of Luzon and has a population of over 300,000.
What's the make-up of your community?
There are 62 adult members and 29 children, and most of the adults are professionals – engineers, computer specialists, teachers, and someof us work in government jobs and in the medical profession. We are on the young side with most of our adult members in their thirties.
We're part of the Pampanga province so most of us speak the local language, Kapampangan, as well as the official languages of the Philippines, Tagalog and English.
How did the community get started?
We started as a student group. In 1991 some of us were attending Holy Angels University here, and people from several of the colleges at the university went to a weekend called the "Christian Life Series" given by a team from Christ's Youth in Action (CYA), a student outreach connected with the Sword of the Spirit community in Manila called Ligaya ng Panginoon (the Joy of the Lord). This was just a couple of months before Mt Pinatubo erupted, a huge and devastating event.
The people who'd attended the weekend series formed a core of people who during the terrifying days of the Mt Pinatubo eruption, and the devastating mudflows that followed, began to tell their fellow students about the life in Christ that they themselves had experienced.
During the following years, we continued to reach out to our fellow students, not only in Holy Angel University but also in nearby Angeles University Foundation and University of Assumption, and formed one mission group, CYA Pampanga. God touched many young people and transformed them into new people.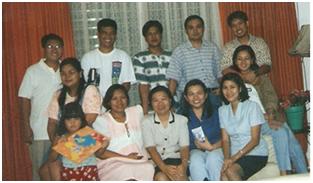 When people from the group graduated they formed an alumni group to meet for prayers and fellowship, and by 1993 they formed a group they called Young Professionals of Christ. By 1995 they asked to be part of the young professionals network called Ang Lingkod Ng Panginoon (the Servant of the Lord), another outreach of the community in Manila, and became a full-fledged branch of that outreach in 1997.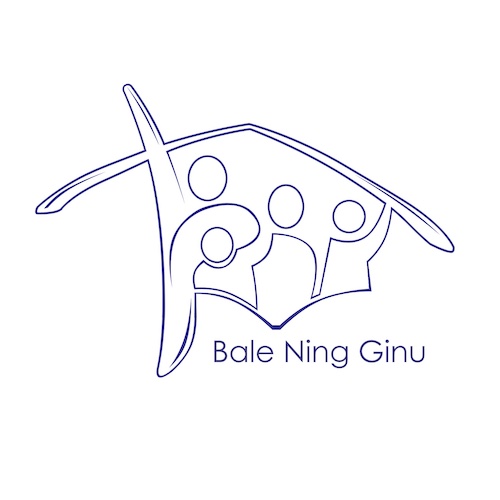 And then there were weddings! – several of them – and the couples continued to stay together and meet regularly for prayer and personal sharing, and more couples joined us. Then, in 2004 we started more intense contact with the community in Manila to find out about maybe becoming a community ourselves. During one of our planning sessions, one of us received a text from scripture that seemed a word of the Lord directly for us. It was a passage from the prophet Haggai (1:8): "'Go up into the mountains and bring down the timber and build the house, so that I may take pleasure in it and be honored,' says the Lord." So we took the name Bale ning Ginu which means, in our local Kapampangan language, House of the Lord.
We continued to meet together consistently and began receiving basic Sword of the Spirit teachings like the Christian Personal Relations course. By 2010, after gladly taking in more formation and wisdom as a community – generously given by leaders in the Asian Region – we were officially accepted as an affiliate community in the Sword of the Spirit.
Early this year (2015), the Sword of the Spirit's community building team, after carefully evaluating our life as a community, invited us to progress to the next stage of formation. As we move through our formation, we look forward to becoming a full member community of the Sword of the Spirit.
And how often do you meet?
We meet three times a month for our general assemblies, usually on Sundays.
What do you as a community feel the Lord is saying to you just now?
We are called to build our lives and live our lives so that they are pleasing to the Lord, and to share the mission of bringing Christ to others.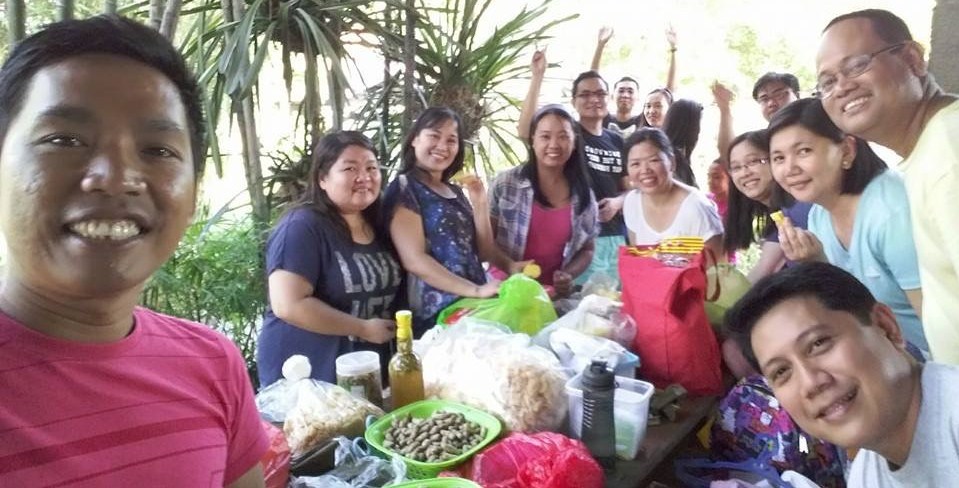 What particular strength or call do you feel you have been given by the Lord?
God has blessed us with strong relationships with one another, relationships that are sustained by mutual respect, trust, and honor.
And finally, what areas do you feel are a focus just now, things you as a community are working to strengthen or take new strides in?
We are working on putting our lives in good order! This is where the Lord is challenging us.